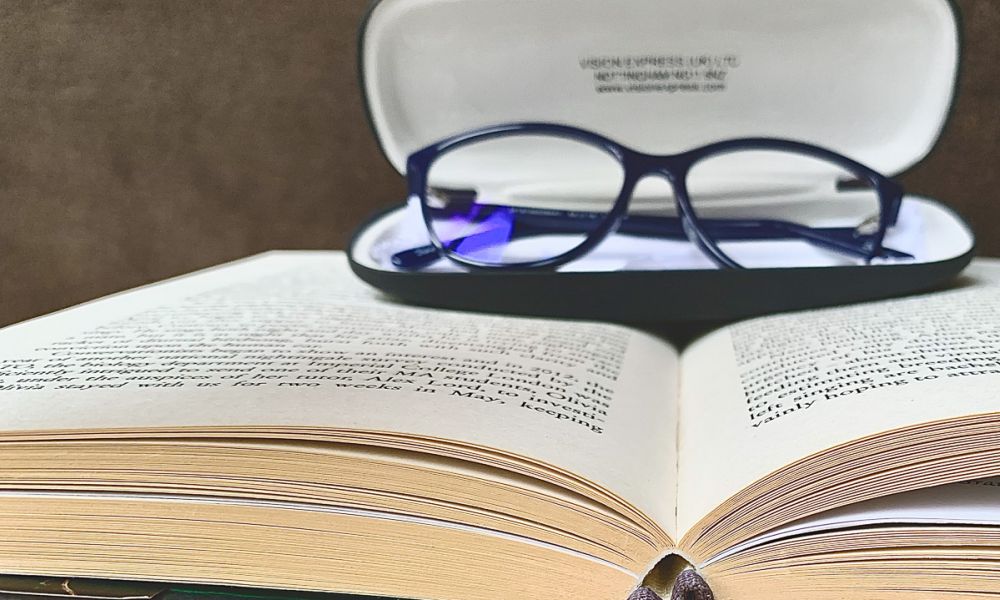 Nature on the shelf, ten great books for the wildlife enthusiast
With winter drawing in, it's time to consider a good book to read. Nick Martin gives his favourite wildlife books and passes on recommendations of other nature enthusiasts. (main image, Abby Martin)
Bringing Back the Beaver, Derek Gow
Bringing Back the Beaver is as much a celebration of this enigmatic keystone species as the personality of one of its champions, Derek Gow. Anyone who who knows or follows Derek will be familiar with his strength of character and sense of humour. Both resonate in his new book documenting the story of the beaver in the UK and its successful return. The book clearly describes and demonstrates how beavers deserve their place in our countryside, not just for their own sake but for the many and varied species (including us!) that benefit from their activities. Buy at amazon or Support local bookshops here
Wilding, Isabella Tree 
"Life changer" is how influential conservationist and self confessed nature nerd @LucyLapwing describes Wilding. It's hard to disagree with the sentiment as Isabella Tree's beautifully written book has become a must read  amongst conservation professionals and beyond. The story of the Knepp Estate's evolution from failing mixed farm to species rich, dynamic ecosystem is brought to life by one of those who has shared and driven the journey. "Wilding" is as inspirational as it is informational, and the hard science is softly wrapped in the roller coaster personal journey about challenge and change. Buy at amazon or Support local bookshops here
Diary of a Young Naturalist, Dara McNulty 
 

A worthy winner of the 2020 Wainwrite Prize, Diary of a Young Naturalist journals the world of a 15 year old lad discovering and exploring wildlife. Changes in home life, school and the seasons are the background stories to Dara's encounters with the natural world. With subtle echoes of the young naturalist Chris Packham in Fingers in the Sparkle Jar Dara McNulty's passion for the countryside and the nature that lives there is clear to read. Dara has been delightfully modest in announcing the publication of this book and the subsequent recognition and award. Buy at Amazon or Support local bookshops here
This short film gives an introduction to this eloquent young man.
The New Wild, Fred Pearce
Environment consultant to the New Scientist, Fred Pearce's book The New Wild is a well written challenge to the commonly held opinion that non-native species are bad for an ecosystem. Throughout the book there are examples from around the world of the benefits of new pioneering animals, birds, invertebrates and plants. The role of non-native species in the future of habitats and ecosystems is a conversation that we read about almost all in negative terms but this book lays out the case for the defence, and may just cause pause for thought. Buy at Amazon or Support local bookshops here
invasion of the exotic; the ring-necked parakeet
Underland, Robert Macfarlane
Another Wainwright prize winner and latest from a long line of very excellent books from this popular author. Underland by Robert Macfarlane is an exploration beneath our feet discovering the earths secrets in a way that only a true wordsmith such as Robert Macfarlane can conjure. Underland visits amazing examples around the world of ancient features and natural phenomena.  Far from a boring geology journal, this is a fascinating insight into this little known world. Buy at Amazon or Support local bookshops here
Bird therapy, Joe Harkness 
At a time when our understanding of mental health is growing, so is our recognition of the value of nature and the outdoors to our wellbeing. Bird therapy is the narration of this and how connecting with wildlife can be medicine to the soul and part of a coping strategy for challenge and depression. Joe Harkness truthfully describes his journey and the way that birdwatching can help those who suffer with mental illness. Buy at Amazon or Support local bookshops here
Check out Joe chatting with Chris Packham.
Feral, George Monbiot
George Monbiot has long been known as a voice calling loudly for rewilding and change to the British landscape. Feral is a personal journey for the author as he describes how the British Isles would have been and how it has changed through our varied and prolonged influence. As well researched as it is compelling, "Feral" throws down the gauntlet to those who manage and influence the countryside to consider how we could return to a heathly, species-rich landscape. Some of the home truths stated by Monbiot in this book are as uncomfortable reading for conservationists as farmers but, if they can bear to read it, even those who are most staunchly object to re-wilding may pause to reflect. Buy from Amazon or Support local bookshops here
Pine Martens, Johnny Birks 
Pine martens are now returning in all four British Countries, and from a rare and unknown mammal are now becoming widespread and recognised. Regulars on the BBC 'Watches' they are also an attraction to many highland cottages and B&Bs. During their return from the brink of extinction, Johnny Birks has studied and championed them. His understanding of these enigmatic little predators is second to none and Pine Martens will provide a wonderful insight into their lives and their story. Buy from Amazon or Support local bookshops here
catching up with the elusive pine marten
Rewild Yourself, Simon Barnes
A well known author in this genre, Simon Barnes has previously penned gems such as The Meaning of Birds and the ever popular How to be a Bad Birdwatcher. His latest book Rewild Yourself looks not only the depletion of nature in the countryside but our growing disconnection from it. Barnes then provides the tools and techniques to build that connection again, and encourage both the nature enthusiast and the nature newbie alike to get out and explore the amazing countryside and appreciate all it has to offer. Buy from Amazon or Support local bookshops here
A Life on Our Planet, David Attenborough
In his almost a century on this planet Sir David Attenborough has travelled to all corners of the world and experienced first hand many of its natural wonders and places. Over that time though he has also seen the decline of the natural world and the damage caused by human activity, and the impacts on fragile ecosystems and the creatures who depend on them. Sir David describes A Life on Our Planet as his witness statement and vision for the future. The book is an emotional roller coaster featuring the darkest of human traits but also the rays of hope if we can turn the tide. Buy from Amazon or Support local bookshops here
Support independent book shops
Order any of the above books at bookshop.org which contributes 10% of each sale to support high street book shops.
Over to you..
I hope that you enjoy some of these recommendations and we would love for you to share your own suggestions. Let us know about your favourite books and authors in the comments below..