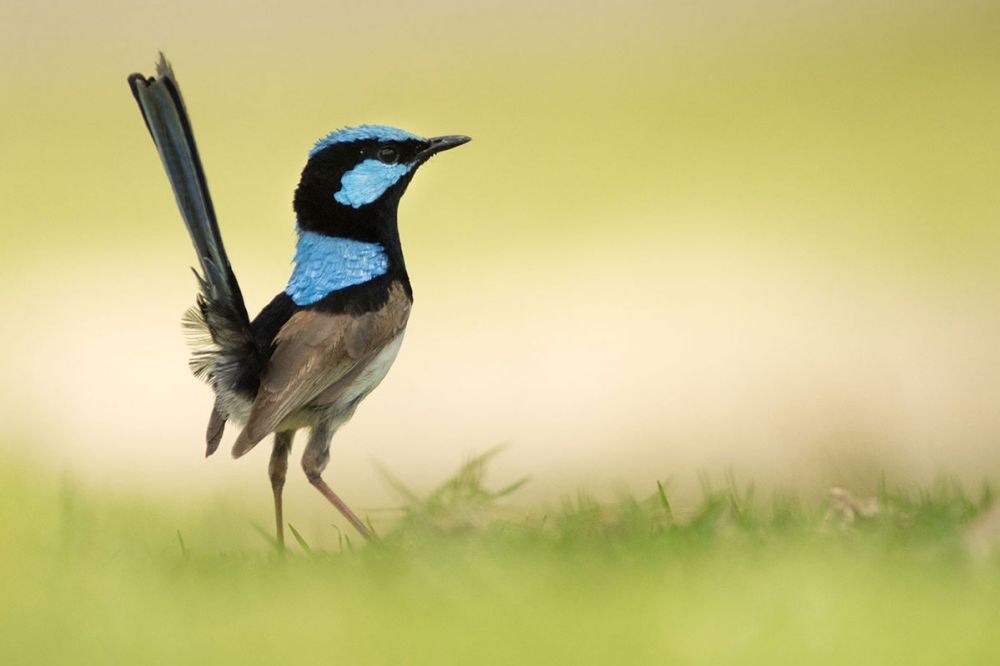 Top tips for the travelling photographer
From what to pack to how to stay secure on arrival, we run through some top tips for those of us taking our photography on the road or plane
Having just visited Australia with all my camera gear I have penned a few thoughts on the dos and don'ts when travelling, including attempting the long or (sometimes far more challenging) short haul flights. 
Planning: Before you fly, check your camera insurance. Whether you have specific camera insurance or you include the gear on your home contents cover, ensure that the full value is covered and that travelling is included. Check any details in the fine print too, I know folk that have had insurance claims declined because the equipment was stolen from a vehicle after dusk…an hour earlier and it would have been valid.
Double check weight limits and work out which equipment is going carry on and which in the hold well in advance. I always have my largest and most valuable lens and also my main camera body with me at all times. My thinking is that even if the rest is lost at least I can take images at my destination. This also means that you can ensure that the gear remains free from the attentions of hard edged carousels or over enthusiastic baggage handlers. The issue of course is the weight and with my lens at nearly 5kg and camera body at 1.5kg I am already over some limits without even a bag or any other items.
If you are like me and have quite a bit of equipment you may well need to compromise and leave some stuff behind. You would usually have a good idea of what conditions you will be faced with so can prioritise the key lenses and accessories and then work out what you could live without.

Packing: Camera lenses and electrical accessories are fragile and delicate so if you are taking a deep breath and committing them to run the gauntlet of the hold then a hard shelled case is a must and these days are not too heavy. Lenses can be wrapped in clothing and arranged to be mid-case so that there are layers of clothes to buffer any impacts. Smaller items such as remotes, chargers or flash guns can usually be squeezed into shoes which again provide an extra layer of protection. 

For carry on, as mentioned above I take one lens and my main camera body, I don't take all the small peripheries like spare cards, cables and batteries whilst they don't add much to the weight they are a pain if you are asked to empty your bag for inspection at security. This has happened to me numerous times and it takes ages to empty out all the small items so now they get shoved in shoes and committed to the hold. In the past there was concern about the strong x rays that are used to scan the hold luggage and this was thought to damage film. It is unlikely to impact memory cards now though but these at least can be easily pocketed to enjoy the less strong scanners at security.
My tripod is a must but is heavy and chunky so is always committed the hold. I find that it doesn't fit in my bag normally but fortunately can be split into the legs and head for easier packing. I also often take a bean bag and if I couldn't take the tripod then this would be a must. At home my bean bag contains bird seed but to save weight I empty it for travel and source some uncooked rice, pasta or dried pulses when I arrive at my destination. If you are really stuck for a filling then dry sand from the side of the road can be used but learn from my mistake and save mess by first putting it into a thin food bag or similar.
This small plane bringing me into the Shetlands had very small overhead lockers and certainly not enough for a camera bag.
If you expect to be travelling with your camera hopefully you have thought ahead and got the right bag, these days it is a selling point for many manufacturers to design bags that are within the dimensions of airline carry on limits typically in the region of 25x35x55cm. Some bags can be quite heavy though and whilst fitting within the size limit can take up much of the allowed weight. The lowepro lens trekker 600 for example whilst a wonderful and capacious bag is 3.5kg and with some airlines limiting to 5kg carry on that only leaves 1.5kg for contents.

 If weight is an issue for those breaking the carry on weight limit there are other options to consider.
Having a lightweight duffle type bag just for the flight and committing the camera bag to the hold is one option to reduce weight, splitting the weight with travelling companions is another (as my long suffering wife will confirm!) And then finally a big coat with deep pockets! Apart from my longest lens I can get all my camera gear in pockets of my raincoat and have previously managed to get through security with two camera bodies and a 70-200mm F2.8 distributed around my pockets and strapped around my neck!

 
Travelling: Check in is where you are most likely to be asked to weigh your carry on but once past then equipment can be re-packed in your chosen bag. On the flight though this is where the airline staff could have concerns, particularly if you are impersonating an Olympic weightlifter each time you pick it up! So ensure that you can lift your gear and remember that the overhead lockers are over 5 feet up. Whilst on the subject of the overhead lockers many are generous in proportions but particularly on short haul flights they can fill up quickly. Get on the plane early if you don't want to have to see your precious gear vanish to a distant out of view locker or even in the hold! Beware though too that small hop flights in small planes can equate to restricted locker space. I once flew from Aberdeen to the Shetlands and there is no way that my bag would have fitted in the locker. Fortunately I was meeting a friend who had my gear so it wasn't a problem..worth checking with the airline in advance though.
You are probably like me and always have an eye on your camera bag, in airports, lounges and planes though it's a long time to guard your precious cargo. I always add a small padlock to the zips of the bag so that no one can open it and if I have to close my eyes for a nap my arm or leg is always through the handles.
Once you and your kit are safely at your final destination there are a few other considerations to keep your equipment safe and functioning. Extreme weather, dust and temperature can play havoc with camera lenses and batteries and extreme humidity or cold are real issues to prepare for.
In very cold countries rapid changes of temperature can cause condensation to form inside the camera and lenses. You may want to get into the warm after a snowy shoot but your camera may need to stay in the car or a colder lobby or even a cool box or bag for a while to slowly come up to room temperature. Battery performance can also be greatly reduced by cold temperatures and as cameras are not built with thermal insulation for the batteries they can stop working very quickly. Keeping spares in your pockets therefore is a must and ideally close to your body or even with a heat pack to provide maximum temperature. You may also find that the apparently 'dead' batteries come back to life when rewarmed so rotating a pair of batteries can be an effective strategy if you have a limited number.
Some countries are obviously safer than others and its worth taking advice from locals or those that have travelled to your destination before about where is best to avoid and how likely robbery is. Expensive equipment on show can invite trouble so think about being cautious where risk is high. If I am arriving at a service station or café for example I will usually pull over before arrival to hide the gear in the boot so as not to highlight its presence. If there is a real issue of robbery where you need to walk, think in advance about swapping the expensive camera bag for a cheap shabby rucksack, this can also help with the weight issue at check in mentioned earlier. If the loss of your equipment is a serious possibility, it's a good idea to keep used memory cards separate. Camera gear can be replaced but we can all imagine the pain of losing irreplaceable images so back up often perhaps using a mobile card reader and hard drive such as those provided by smartdisk.
Finally when abroad and surrounded by new and exciting opportunities don't forget your photographic techniques and principles. In the rush to photograph a new subject it can be tempting to leave the tripod behind or not check your settings. It can be easy to be well pleased with a standard image but taking your time and thinking about the shot and how to make it unique will leave you with images to treasure.
In a later article we will look at how to make the most of photographing wildlife abroad but for now I hope that this was useful and helps when planning that next big trip. Leave comments below so we can hear about your experiences and any other great advice you can share about travelling with your camera!